Deep sea fishing may sound like a fancy activity for professionals; however with some preparations and planning, you can also enjoy every moment with your friends and family in this memorable adventure.
1. What kind of fishes do you want?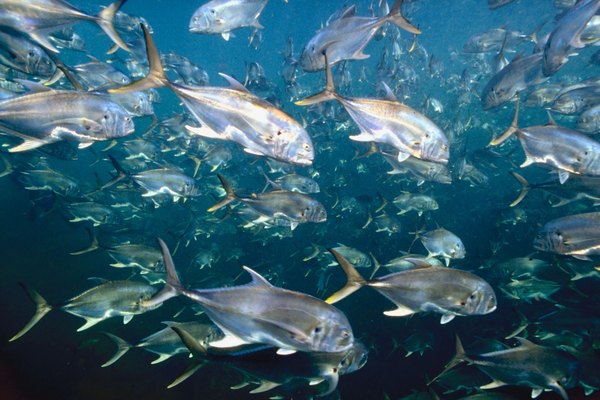 There are many kinds of fishes along with tons of strategies required in order to catch them. Generally there are three types of fishing that sailors normally use for deep sea fishing, which are Trolling, Bottom fishing and Offshore fishing.
As its name implied, bottom fishing means that the fisherman will drop his line directly to the sea floor or somewhere near there. This method allows you to access some excusive kinds of fishes that live on the ocean floor. A lot of fishermen drop objects to the ocean floor so that later, those objects can become the
artificial reefs
which fishes can use as their shelter. By doing that, they will have a better chance for a great catch with bottom fishing. Fishes which are exclusively for this kind of fishing method are scampi, triggerfish, amberjack, (black, white and red) snapper and grouper.
The trolling method is filled with more adrenaline and excitement because the bait usually appears near or at the top of the water so you can witness the struggle that the fisherman has to go through, as well as the fight between him and the fish. The captain usually drives the boat straight ahead at slow speed for this fishing style. Usually because the fish has to chase after the bait, they will put up a greater fight for you. Fishes which are usually caught during this kind of fishing method are mackerel, wahoo, kingfish and sailfish.
If you wish to seek for more challenges, then I recommend trying out the offshore fishing. Offshore fishing is usually known as the most charismatic style of fishing. Offshore fishing method normally brings you really big fishes and it also requires more effort before you can get one on to the boat because they will fight really hard. Usually these fishes are not considered as a delicious meal but a beautiful trophy mounting. Some examples of fishes that are usually caught with offshore fishing are wahoo, black fin tuna, (blue and white) marlin and dolphin.
2. Gears you should have
Now that you have some ideas about kinds of fishing and what kind of fishes they offer, let's talk about what you should bring on a fishing trip. Fishing boats usually offer you rods, bait, reels and all the basics. You can bring a cooler box to keep the fishes fresh. Be sure to check for all the basics and necessaries before you set sail!
3. Avoiding bad situations
You are going on a fishing trip
 so keep in mind that it will take quite a long time. Make sure there is food on-board and prepare more if needed. You should also check the seasickness status of every member and make sure you bring all the medication you (may) need on board.
4. Check-list for boat booking
Choosing a suitable boat for your fishing trip requires you to consider all the options.
Length: You should calculate how long your trip will take so that everyone can be available.
Type: Will it be private or with strangers?
Facilities: Do you need restroom, sleeping cabin,… on boat?
Devices: A boat with GPS or VHF radio capability will help a lot in emergency situations.
Capacity: Obviously you cannot bring more people than the boat capacity.